Now give your patients a satisfied healthcare experience with the mobile app and wearable app solutions with TechUnido!
People suffering from health issues are indeed a painful thing that hospitals and clinics are experiencing every day. Healthcare industry is always striving to get more out of the technologies and devices for better outcomes. There are many severe diseases that need to be inclined to the technologies for in-depth results in short amount of time.
Doctors and multispeciality hospitals are generally opting for the biomedical devices to get a thorough check-up of their patients. Also, getting analytics results from the medical reports. As we know, all thanks to this information and technology. But what about getting more out of it? And how to get into the trending in spite of being conventional?
Well, there are hundreds of solutions that connect people with doctors without visiting hospitals. Also, there are the digital solutions that make healthcare easy and preferred.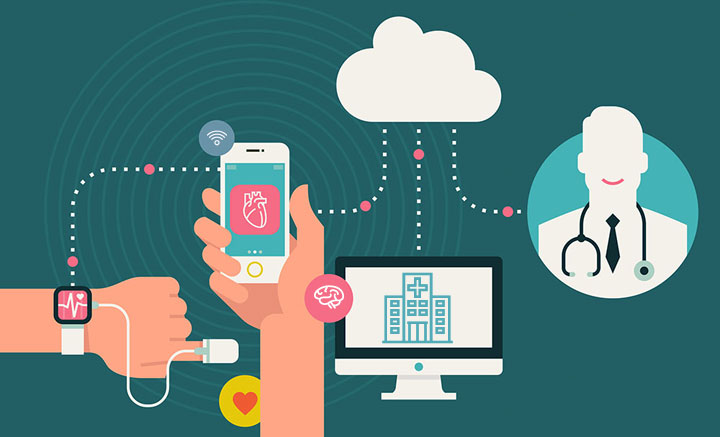 Here are some of them to select for your medical organization for which you can opt for…
Hospital management systems
Mobile app solutions for fitness and gym
Enterprise mobility solutions
Research and prediction based AI enabled app solutions
AR/ VR based mobile app solutions
AI based intelligent curing systems for mobile & big screens
A lot more to include in the list for healthcare industry, come and share your idea; We can convert it safely!